ADMINISTRATION OFFICE HOURS

Monday & Thursday 9:00am to 9:45am
Saturday 9.30am to 12 Noon
*Note: Visitors are limited to Registered Shooting times only.
The range is open for members five (5) days a week for those who have the Committee's approval and comply with key and locking up policy.
SHOOTING CANNOT COMMENCE BEFORE 10am AND MUST FINISH BY 5pm
THIS IS TO SATISFY THE CLUB AUTHORISED APPROVAL
Specific Times Are:
Monday 10am – 5pm (Registered Shooting 10am – Midday)
---
TUESDAY and WEDNESDAY CLOSED
---
Thursdays 10am – 5pm* (Registered Shooting 10am – Midday)
Friday 10am – 5pm
Saturday 10am – 5pm (Registered Shooting 10am – Midday)
Sunday 10am – 5pm*
*Twilight shooting is also available during daylight saving on Thursday and Sunday evenings from 5pm to 8pm (subjet to sufficient light)
---
Contact Information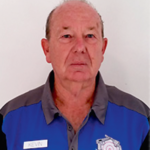 Club Secretary:
ph 0400 388 873
Club Armourer:
ph 0432 470 855

4967 Nelson Bay Rd, Nelson Bay
Mail: PO Box 518 Nelson Bay NSW 2315
Email Address:
secretary.nbpc@gmail.com.
The best way to contact us is in person at the range Saturday 10-12pm
How To Find Us
The best way to describe this is to drive along Nelson Bay Road, where there is a council depot. The club is behind the Council depot.
Enter the street that is between the council depot and the football grounds.
If you are heading towards Nelson Bay the club is located on your left just past the major football field and before you reach the Council Depot. If you reach the Gan Gan Road turn off you have gone too far.
The turn off is on your right if you're driving towards Salamander Bay or heading to Newcastle from Nelson Bay.
If you use Google Maps you can put in 4967 Nelson Bay Road, Nelson Bay and it will indicate where the turn off to the club is located.
Location Map